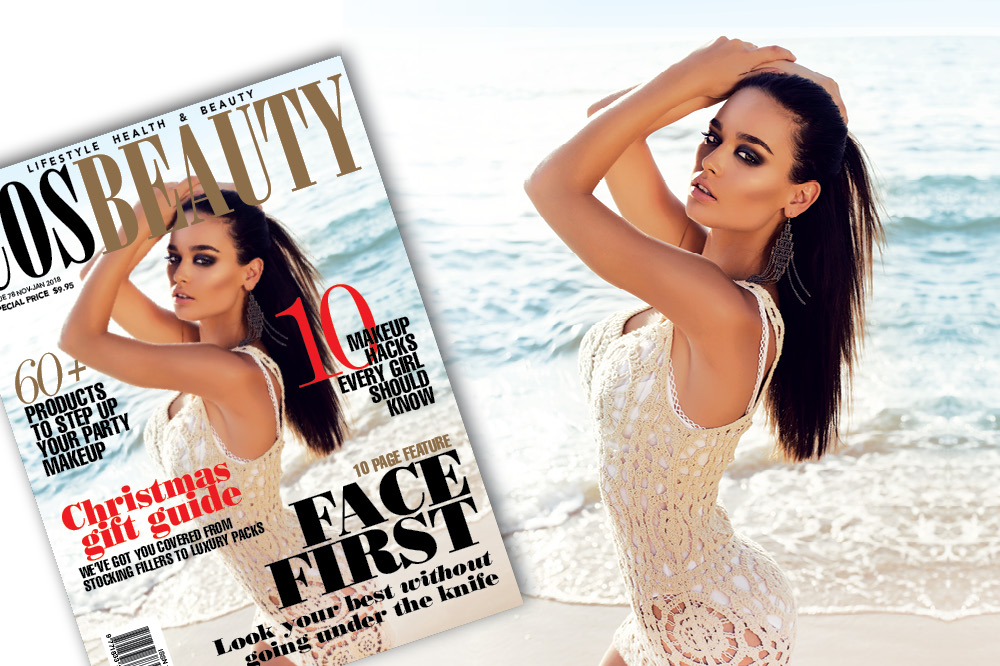 Welcome to the summer edition of CosBeauty Magazine. It's been a turbulent three months, and if you turn the page of any newspaper today, you'll almost certainly be faced with images of destruction from around the world. While avoidance isn't going to solve any major global issues, in these difficult times it is especially important to embrace the sense of sanctuary Christmas affords us by making a conscious effort to acknowledge and connect with the good in our lives.
Studies show that positivity builds emotional resilience, so let's spend time with friends and family, share gifts and gratitude, and set our intentions for the year ahead. Our wellness tips on page 26 will help you start 2018 in a balanced frame of mind, while our meditation feature on page 30 explores the links between rest and ageing.
For those whose calendars are brimming with festive activities, check out our eight-page party makeup special on page 18 and read the definitive guide to non-surgical facial rejuvenation on page 38 to make sure you're looking your best for the holiday season.
This issue, we investigate the most striking enhancement trend in recent years – the Brazilian Butt Lift – and discover the frightening statistics linked to this controversial procedure. If you're considering this treatment, make sure you do your homework first.
As always, our beauty pages are jam-packed with the latest products and treatments, so whether you're looking for a gift for someone special or simply hoping to spoil yourself, our Christmas Gift Guide on page 82 has something for everyone.
Many of us will be hitting the beach over summer, so make sure you're up to date with your sunscreen knowledge (page 62) and, if you're keen to hit exotic shores, our travel feature on page 100 will give you some major destination envy.
Have a fabulous festive season savouring quality time with your friends and family enjoying all of our blessings.
Michelle Kearney
Editor-in-Chief