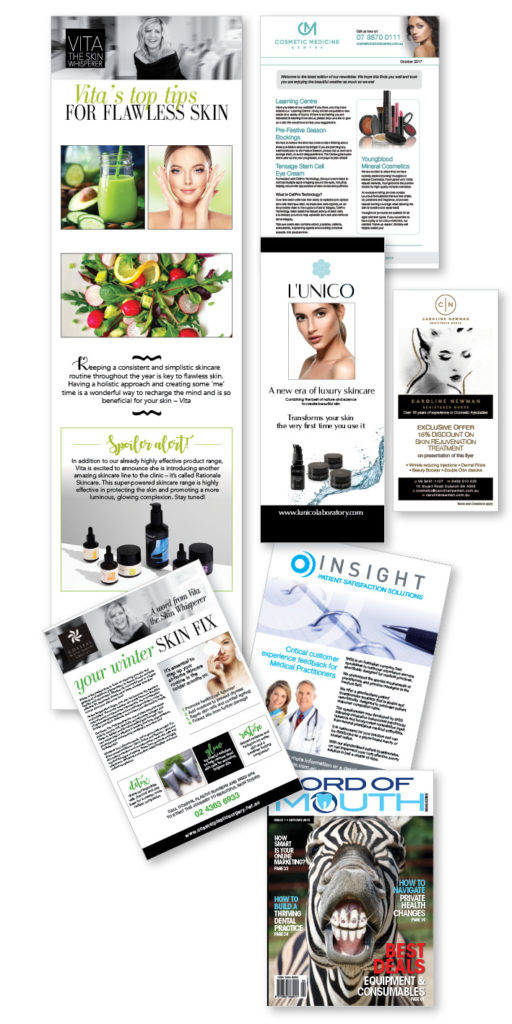 Today, content is key, especially in the digital space. Not only are there more ways to engage with your clients and promote your brand, but what and how you say has a direct impact on how people find you online.
Our team of experienced copywriters can work with you to develop high quality content in line with your brand values and services, that will not only get you noticed, but that will capture and engage your audience. Whether its for a weekly newsletter, daily blog, website, brochure or advertising campaign, we can can help. And, if you need those words working into a powerful design, our in-house designers can set to work.
With our team of experienced designers and copywriters, Bella Media always achieves the highest standard of fresh, effective originality and clarity of message through outstanding design and powerful content.
Bella Media has the expertise to produce professionally written and designed material – no matter what your requirements. We understand design is meant to provide solutions that have an enduring effect on your business. We can help you uncover strategic brand insights, develop imaginative ideas and compelling ways to express them, and deliver superior design management supported by full service production.
We can help you with
Newsletters
Specialist brochures
Flyers
Letterheads
Corporate logos & identities
Advertisements
Advertorials
Business cards
Invitations
Annual reports
Magazines
Contact Us
If you need a little magic adding to your content or design, contact us today and find out more about how we can help.