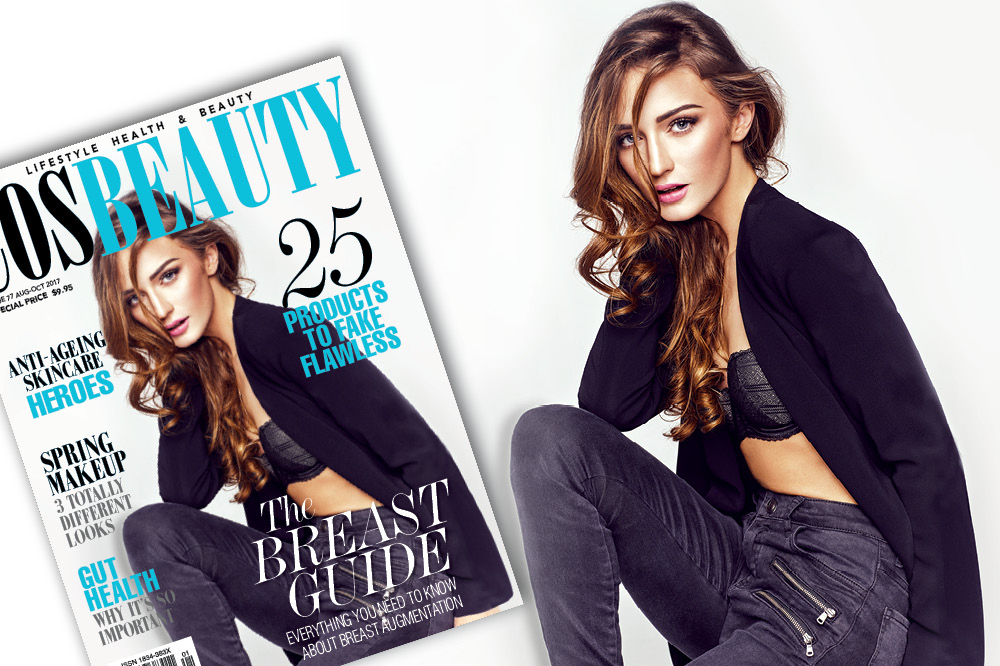 Welcome to our spring edition. If you're after the tricks and tools to have you looking your best for summer, you've come to the right place. On page 42 we take a look at the exciting non-surgical treatment to blast away unwanted fat, and our 12-page guide to breast augmentation is essential reading for anyone considering breast enhancement (page 52).
We also bring you the latest anti-ageing treatments and skincare innovations (from page 66) that promise to help you turn back the clock – from thread lifting and cosmetic injectables to the heavyweights of skincare, there's never been a better time to invest in your appearance. And these aren't just for the ladies – there's also an interesting article on the rise and rise of skin solutions for men on page 78. While the vast majority, or 80 percent, of men already use grooming products, you may be surprised to know that it's one of the fastest-growing segments in facial skincare.*
There's good news for acne sufferers, too. On page 32 we investigate a new acne vaccine in the works that could spell the demise of this hard-to-treat skin disorder that affects a whopping 85 percent of us at some stage of our lives.
Another area receiving a lot of media coverage at the moment is gut health and, while its importance has been known for a long time, it's become a real buzzword lately. But with so much information ying around, it can be easy to be bamboozled. Our article on page 38 will get you started with the basics to keep your gut healthy.
The hyper-real nish our favourite Snapchat effects give our skin are often so good that it means we're constantly on the hunt for products that can do the same thing in real life. Take a look at our guide on page 104 for a killer range of products that will have you taking those lter effects into the real world.
Check us out at www.cosbeauty.com.au where you can download your free digital edition of this issue. You'll also nd a heap of handy beauty advice, Australia's largest practitioner and product directory, and weekly articles on b26eauty, cosmetic surgery, lifestyle and fitness.
Michelle Kearney
Editor-in-Chief
* The NPD Group 2015 Men's Grooming Consumer Report