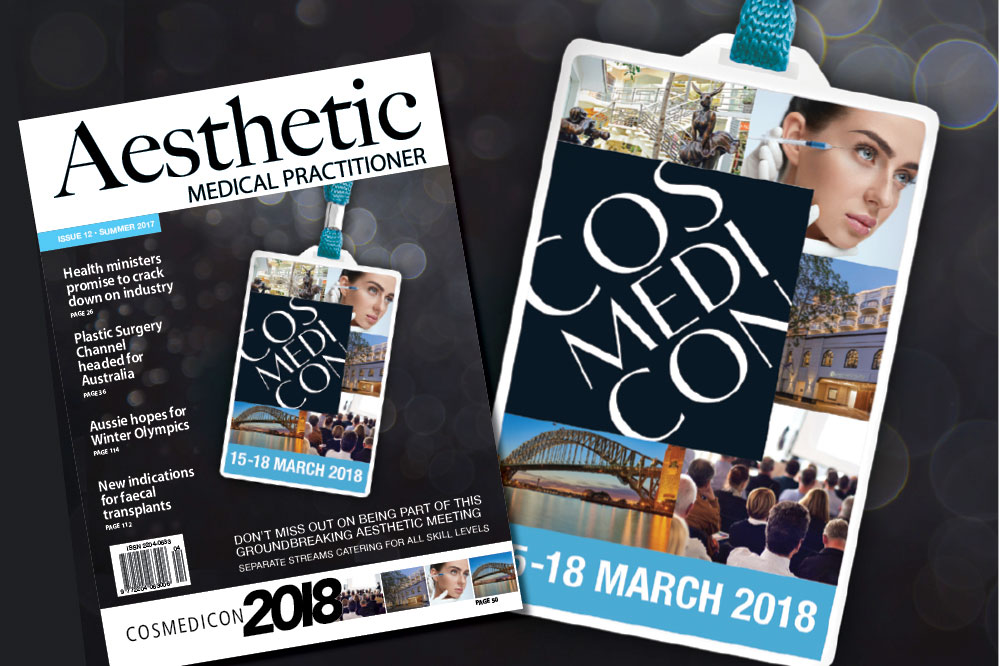 Welcome to the summer issue of Aesthetic Medical Practitioner. It's hard to believe the new year is nearly here, but with so much happening in the world of cosmetic enhancement we have plenty to keep you reading throughout the festive season.
It's been quite a bumpy ride for our industry over the last few months, triggered by the tragic death of Jean Huang in Sydney in September, which we reported on in our last edition, and culminating in Australia's health ministers holding a meeting to discuss more stringent regulations (see page 26). Issues under the spotlight include the term 'cosmetic surgeon', laser regulations, the legitimacy of Skype consultations for injectable patient consultations, and unregulated Schedule
4 medications being sold online. All the while, the BIA-ALCL issue has been playing out, now with a '14 point plan' bacterial mitigation strategy protocol recommended for breast augmentation procedures (see page 32).
With the 2018 Winter Olympics taking over the South Korean county of Pyeongchang from February 9, we look at the Australian hopefuls who are heading o to seek success in the snow (see page 114). And, with our sporting heroes in mind, we've dedicated an article (page 56) to the rise of Winx, Australia's highest earning racehorse, now ranked second in the world.
Our regular update on the industry's latest products and services runs from page 60 and our Best Practice features discuss the importance of patient feedback, leadership and digital marketing in medicine from page 40.
When planning your conference calendar for 2018, don't miss Aesthetic Medical Practitioner's COSMEDICON meeting from March 15-18 at the Intercontinental Hotel in Sydney's Double Bay. With an impressive scientic program catering for all levels of skill and social events that will take networking to the next level, you won't want to miss out.
Bella Media is undertaking nationwide consumer research and the results will be presented at the COSMEDICON meeting in March. This research aims to provide information on key questions about patient knowledge and decision making, such as how patients research procedures of interest, the factors that in uence their choice of practitioner, and what triggers them to finally make the decision to undergo treatment.
The team at Bella Media wishes you a relaxing and safe festive season and a very Happy New Year.