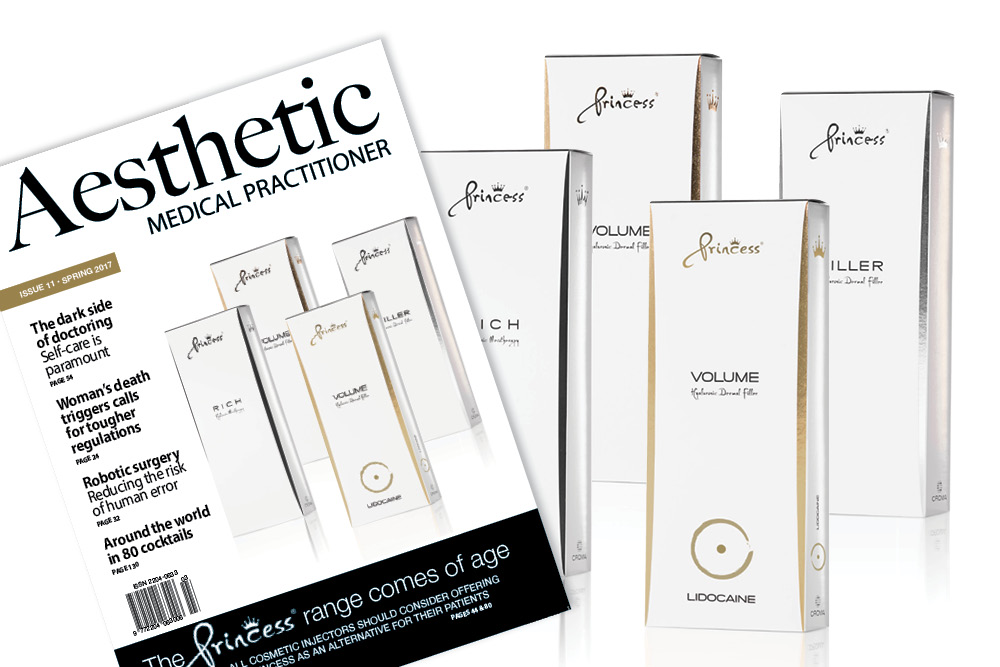 Welcome to the spring 2017 issue of Aesthetic Medical Practitioner. In this issue we examine one of the biggest challenges facing individual doctors – and their families – burnout. Australian ENT surgeon Dr Eric Levi shines the spotlight on the increasing demand for the long hours, physical expectations, intellectual stamina and the emotional resilience required to be a surgeon in this must-read article.
The tragic death of the owner of a Sydney beauty salon has highlighted the need for more stringent quality control on all premises providing cosmetic medical procedures. Although a police investigation is being conducted, on page 24 we note both the accompanying media restorm and resultant position statements from the key stakeholder bodies in the industry.
On page 32 we discuss the ever-increasing prevalence of robotic technologies aiming to deliver surgery that is more e ective, less invasive and easier on both surgeons and patients. We also report on new research into drugs that could transform the way we approach ageing (p58), proving that slowing down the degenerative process of ageing may be closer than we think.
As well as examining the future of medicine, we look back into the past at the early years of 'Big Pharma' with Norman Ohler's powerful book Blitzed: Drugs in Nazi Germany. Ohler's research reveals a 'drug-addiction emblematic of the whole Nazi era.' This book is both disturbing and enlightening and I am sure you will be amazed at the extent of drug dependence in the Third Reich (p120).
As always, from page 74 we report on the products, services and devices making waves in the industry, allowing you to consider all the latest technologies and techniques for your practice. With this in mind, our best practice articles from page 46 highlight the importance of sta hiring and retention as well as reveal the key marketing weapon you can't a ord to overlook, producing powerful results for patient referral and retention.
Continuing education is a key component of a successful medical practice and we invite you to join us at Aesthetic Medical Practitioner's inaugural COSMEDICON meeting from March 15-18, 2018 at the Intercontinental Hotel in Sydney's Double Bay. Don't miss this boutique meeting as our magazine virtually comes to life – be prepared for a world- class scienti c program, novel ways of learning about new technologies and some must-attend social activities. Whether you're an experienced aesthetic practitioner or new to the industry, this meeting will change the way you do business and give you invaluable tools you can implement immediately.
If you're not receiving your complimentary copy of Aesthetic Medical Practitioner, email us at info@bellamedia. com.au. If you have something in mind that you'd like us to report on, please get in touch with your ideas and suggestions for articles.