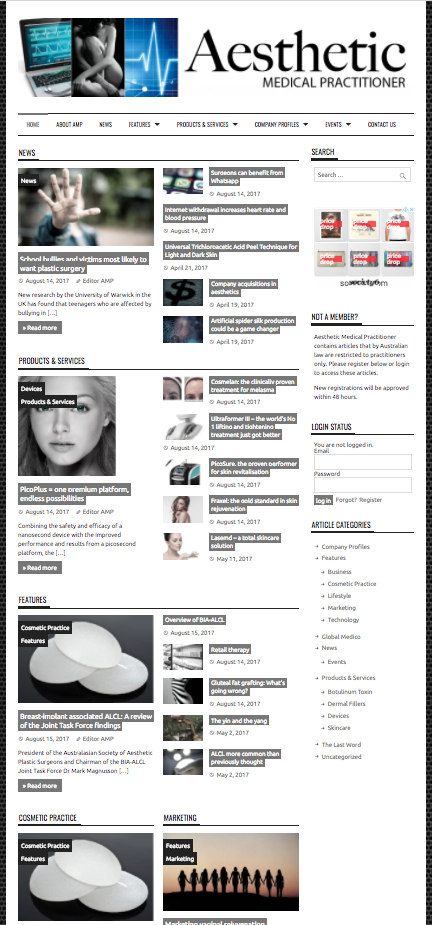 Aesthetic Medical Practitioner is the sought-after reference that addresses the needs of plastic surgeons, cosmetic surgeons, cosmetic physicians, aesthetic doctors, cosmetic dentists, cosmetic dermatologists and cosmetic RNs in Australia.
With a 'secure practitioners only' sub-site, Schedule 4 products may be mentioned by name. Direct product comparisons, results of clinical trials and individual doctor experiences can be published. EOFY and end of year sale items can be catalogued, capital equipment leasing options can be detailed, plus ROI predictions and clinic profitability studies can be included.
Regular topics include HR, marketing, medico-legal issues, life coaching and financial investment opportunities. In conjunction with the print magazine, it offers a unique opportunity to present information on products and services directly to the aesthetic medical practitioner.